How to Record Calls in Oneplus 7 Pro:-
Are you in search of how to record calls in Oneplus 7? If "Yes," then you have come to the right place. In this short and interesting article, I will tell you a straightforward and easy way to record all calls in Oneplus 7, 7 Pro and 7t.
Oneplus 7t is an upgraded model by Oneplus Company with more efficient and brilliant features. It has a beautiful camera with Portrait Mode. It has come with different RAM and storage sizes. Oneplus 7, 7 Pro, 7t and 7t Pro has a large extra HD screen, which provides the best and excellent touch. Oneplus 7t Pro is a well-budgeted phone under 800$.
So in this article, we will discuss how to record calls in Oneplus 7t. So let's start. Here are some simple steps by following them you can easily record all of your calls.
Oneplus 7, 7t and 7 Pro has an internal feature of Call Recordings. Not only in Oneplus 7t, but this feature is also available in Oneplus 6t, Oneplus 7 Pro. Sometimes, the internal call recording function is disabled because some countries do not allow this. Before moving forward to this article, make sure that there is no restriction in your country.
How to Record Phone Calls on Oneplus 7:-
Firstly, download the Oneplus Call Recorder Magisk Module.
You can download it by clicking here.
Now tap on three dots or swipe from left to right for menu.
Click on download and start to download the Call Module.
There will be a list of options and then click on OOS Call Recording Enabler and click on Download Button.
Flash Oneplus Recorder Module:-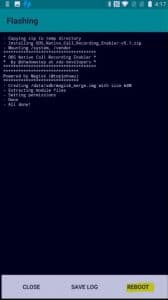 Just tap on Install in order to install enabler.
It will take some time to flash your device.
The flashing details will appear on the screen.
When flashing is done, Reboot option will appear, click on it.
Reboot Your Phone:-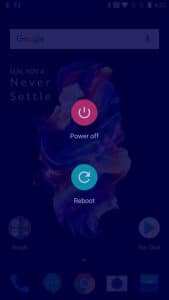 Now reboot by clicking on Reboot Button.
If the reboot option does not appear, simply a long press power button and Reboot option will appear.
Click on Restart after Rebooting your phone.
OOS Native Call Recording enabler will be listed on your phone after restarting.
Enable Call Recording:-
Now the next and final step is to enable call recording into your phone. Here are the steps that you should follow.
Go to the menu from the right top in the dialer of your phone.
Click on the settings button.
Click on Call Record option and turn on "Enable Auto Call Recording."
There is an option of manual recording also. If you do not want to record calls automatically, there is be a call recording tap icon, simply click on that if you want to record the call. Your call will start recording.
You will get recorded calls in Files with named folder Recordings.
Conclusion:-
In this article, we told you the best and easy method to record calls in Oneplus phones. If you did not understand anything, comment down. TechTesy team will do best to reply to you within 12 hours.
Read More:-
How to Hide Applications in Oneplus 7t
Transfer Photos from Oneplus 7t to Computer
How to Backup Data in Oneplus 7t
Record Screen on Oneplus 7t and 7t Pro
How to Reset Oneplus 7t and Oneplus 7t Pro