Creating content for an online audience is an incredibly lucrative strategy for many looking to escape the drudgery of a 9-5 job. Since everyone wants to get in on the explosive growth of the influencer and content creation industry, you will need a top-of-the-line setup to stand out from the crowd. The following gadgets will overhaul your content creation process and help grow your audience. The more tools you have at your disposal, the smoother your entire operation becomes.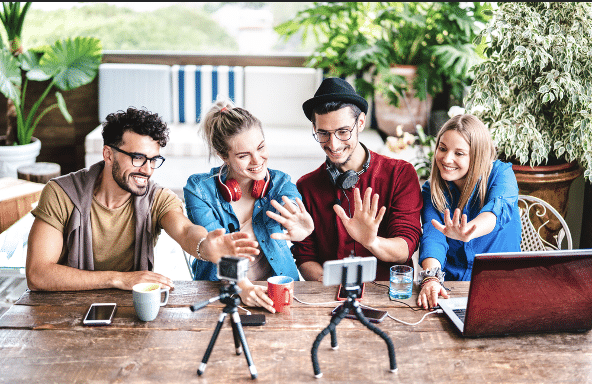 1. Wireless Chargers
The best stories and most interesting events tend to happen when out and about. This means you must always be ready to record at a moment's notice. To do so, you will need to ensure your devices have enough juice for a filming session. Of course, dealing with wires and tangled cords is not ideal when time is of the essence. Investing in a wireless charger is an effective way to cut down on the hassle of keeping your devices in optimal condition.
2. AirTags With Keychain Cases
AirTags are a formidable choice for anyone who frequently misplaces essential items. Everything you use for content creation while on the go can be fitted with a tracking device. Simply ping the location on your phone to determine where the AirTag is located. You can acquire an AirTag keychain to securely fasten your tracker to a variety of items. Never lose your luggage, wallet, bags, purses or keys again while away from home!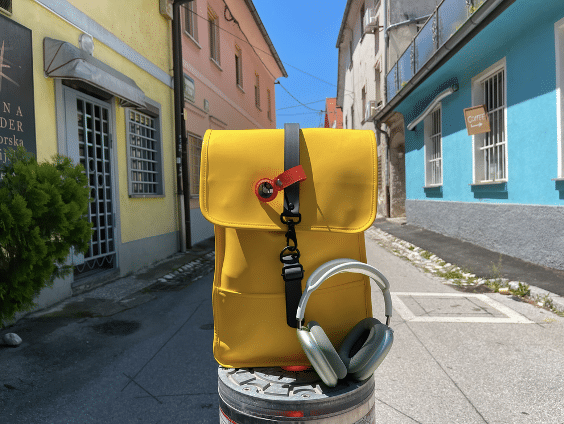 3. Professional Lighting
When recording videos or live streaming in the modern age, remember that audiences expect a visually appealing setup. You may already know how to record yourself in 4K via a flagship phone or dedicated camera, but you must also consider your surroundings while filming. The simplest way to jazz up any filming set is to purchase professional lighting. Ring lights are the most versatile option because they can be set up anywhere. You could also place more traditional lamp stands on either side of your set.
4. MagSafe Accessories
Apple users can get the most from their equipment by upgrading to MagSafe devices across the board. This innovative technology prevents your cords and ports from becoming damaged. Traditional wires are easily yanked out of their sockets when something impacts them. MagSafe devices connect magnetically, so impacts simply break the magnetic pull without causing physical damage to any components. You can get a MagSafe case for your iPhone as well as charging solutions for your MacBook.
5. Tripods
The camera must always remain stable to produce the professional quality footage your fans expect. A tripod holds your camera or smartphone in a fixed position for a smooth filming experience. Adjust every angle and eliminate blurry images. The best part is that you no longer need someone to hold your camera, which will help save you a great deal on overhead costs. Most tripods function the same, so focus on build quality when deciding which stand to purchase.
6. Wireless Earbuds
Hearing yourself in one ear while recording is a must for serious content creators. A wireless earbud to monitor your sound levels will give your audience a vastly improved listening experience. Wireless earbuds are small enough that they will not distract viewers. Most people won't even notice an earbud unless you turn to the side.
However, the small size of wireless earbuds also makes them easy to lose. Mitigate this downside with a carrying case. Apple users can splurge on an AirPod case and a set of the iconic earbuds to go with them. Not only can you choose from a variety of colors, but each AirPod case comes with a lightning-compatible charging port.
7. External Storage Drives
One thing you will notice about capturing 4K footage is the massive size of each video file. The intrinsic storage of your laptop or desktop PC will be eclipsed rather quickly if you attempt to store everything in one spot. External hard drives make transferring and storing your gargantuan video files a far more reasonable task. Even if your computer or SD card still has plenty of storage, backing up your files is always a promising idea. Acquiring a few SDs and organizing them with labels is the best way to secure your entire library of legacy content.
8. A Multiple Monitor Workspace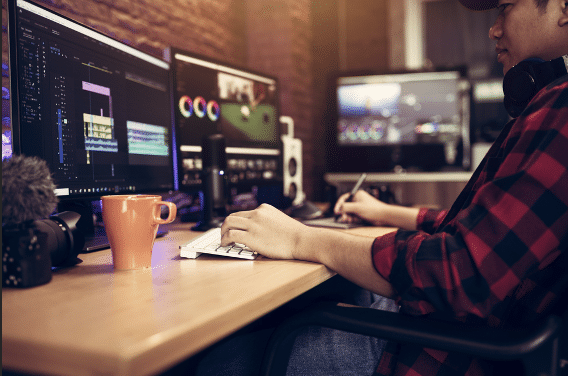 An immense level of post-production work goes into each video you make. This time-consuming process can be hastened with the use of multiple computer monitors. Not only will this dramatically speed up your workflow but can also give you a panel specifically for video editing. You will want a monitor that matches the high resolution of your camera. That way, you can accurately gauge the final product's appearance while editing your footage.
Investing in Your Brand
While content creation often starts as a fun hobby, your online presence can quickly become a full-time job and, eventually, a thriving business. Treating your brand as a business from the start is a wise decision that substantially increases your chances of making it big. Successful business owners spare no expense for the best equipment and tools. Follow their proven path to prosperity by acquiring all the gadgets you need to leave a footprint in this new era of media personalities.