We see 3D rendering every day, from TV commercials to big action movies, to product releases or building design showings.  Since inception, 3D visualization has become so widespread and realistic that most people don't even realize it's there.  
The following article will explain the basics of 3D rendering, from the computational methods creating imagery to a more artistic approach that creates computer-generated (CG) content and its plethora of uses.
Meaning
The process of creating an image using computer software is described best with the term 3D Rendering.  This process turns information from a 3D model into a 2D image.  Out of the variety of different images one could create, they would fit into one of two categories: intentionally non-realistic or photo realistic.  
Types of 3D Rendering
As previously mentioned, there are two main categories of images.  The idea behind photo realistic images is to make the rendering so realistic, consumers can't tell the difference between a "real" photo and a 3D rendering.  Photo realistic images could include a product design image such as the latest laptop by your preferred brand, an architectural interior design image that emulates a real photograph or a rendering of the latest model of a car on a consumer review website. 
 Alternatively, we can create a non-realistic image, like an outline-type diagram or a cartoon-style image with a traditional 2D look.  Anything is possible and the only limitation is the extent of your imagination.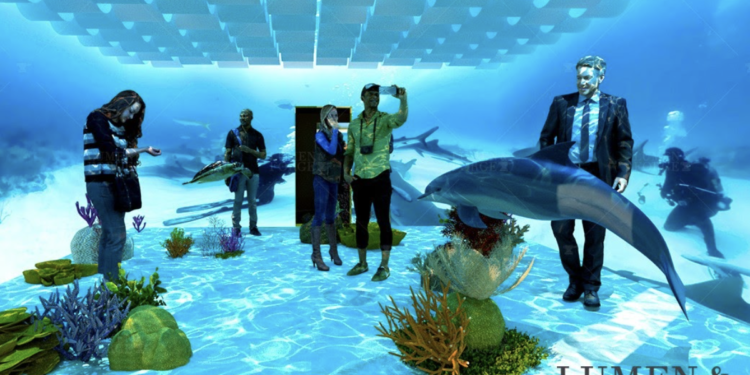 Difference Between 3D Modeling and 3D Rendering
 We have developed 5 key ways of differentiating between 3D modeling and 3D rendering: 
Results for 3D Modeling & 3D Rendering Vary Significantly
o   3D modeling creates a 3D file containing an object's geometric representation.  The resulting model will have 3 dimensions, like a real physical body.  To ensure accuracy, a 3D artist would need exact sizing and full comprehension of the form.
o   3D rendering is usually in the form of a still image or animation and represents an artistic perspective of modeled objects.  To elaborate, it's a computer simulation of a shot or footage, giving the end result of a picture or a video render. 
3D Rendering is the next step after 3D Modeling
o   Subsequent stages of CGI creation are 3D modeling followed by 3D rendering.
3D Modeling & 3D Rendering Use Different Tools
o   For example, a freelance 3D artist would usually do both modeling and rendering.
o   However, a modeler at a 3D modeling studio is a completely different profession than that of a renderer.  The difference lies in the various software used and an assortment of techniques that can be involved in the process.
 

3D Models Are Reusable in Future 3D Renders
o   A 3D model allows for great flexibility in potential modifications.
o   By contrast, it is much harder to edit a render, chiefly animated ones.
There Are Different Uses For Each
o   3D models have much broader usages.
o   3D renders are most effective when demonstrating features and benefits of a product or service.
Conclusion:
So, what is 3D rendering?  It's a process that allows you to see your project in its final form before anything has been built. This helps with the design phase, because it provides an opportunity for designers and architects to make adjustments without going through lengthy construction processes or incurring extra costs. The result will be a higher quality product because there are fewer surprises when it comes time to build out the space.