Rapid enhancements in technology are changing our lives as we live in the digital world. Learning about social media, the latest digital industries, the latest technologies, and the web has become a must. Technology podcasts are a perfect opportunity for tech professionals to keep up with the latest happenings in the industry. This medium will provide a vast range of info for every specific field in technology. It is also another effective way of listening to professionals, learning news, and participating in discussions while driving, commuting, or running. Thousands of tech fans and corporations follow technology podcasts that provide the most up-to-date information easier and faster than any other source. 
So today, the podcast recording software has revealed a list of top helpful technology podcasts that will serve you as a guide. Let's go! 
Accidental Tech Podcast
The Accidental Tech Podcast is considered to be one of the best technology podcasts in Apple tech. This podcast is a perfect guide for developers. The hosts, John Siracusa, Marco Arment, and Casey Liss, are discussing topics around computer programming, tech trends, and software development. All of them possess in-depth knowledge about Apple products as well. Tuning into this helpful podcast, you will get the latest Apple news and not only.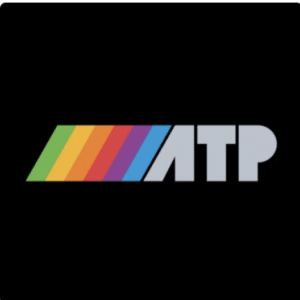 Daily Tech News Show
The Daily Tech News Show is a superb technology podcast that comes up every day. The hosts, Sarah Lane and Tom Merritt, will provide the top news in the world of tech to help you understand what is happening now. Essential tech topics are discussed during each episode, from AI (Artificial Intelligence) to privacy policy and CTAs. This tech podcast is available in both video and audio formats. Listening to the Daily Tech News, you will keep updated with the latest tech headlines.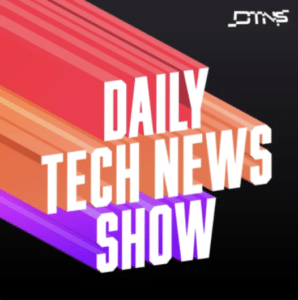 3. The Future Of 
The Future Of is an exciting technology podcast where Fresh Consulting hosts discuss the future with various experts from different industries, technologies, and markets. During each episode, you can dive into such topics as the metaverse, space travel, robotics, cars, buildings, work, gas stations, education, and much more that will look like in the future. Listening to the Future Of, you will understand the tech fundamentals and can predict what is expected in the future and how to shape our future. 
Lex Fridman Show
Another beneficial technology podcast is the Lex Fridman podcast. The host Fridman, an assistant professor at MIT, explores the social impacts of tech by going deep into privacy, security, cybercrime, and Artificial Intelligence (AI). He provides his expertise to the audience with real-life examples. This podcast will be helpful for tech fans to understand better how technology impacts our lives and how it works. By subscribing to this podcast, you will have an informative, engaging, and exciting listening experience.
This Week in Startups
As stated in the naming, This Week in Startups is a technology podcast that reveals the latest happenings in the world of startups. The host, Jason Calacanis, intends to help entrepreneurs understand the world of tech and analyze how it impacts our daily lives. This podcast is essential for those who intend to start their own business. 
TechTrends
TechTrends is a technology podcast that pops up the latest fintech, tech, and digital trends. The host Anish Bhimani discusses cutting-edge tech topics and how they impact every industry. During each episode, he has interviews with unique guests and experts who will help you understand how to apply technologies to drive your business innovation. 
The TED Raio Hour
The TED Radio Hour is an award-winning, multi-platform technology podcast that has gained nominations for several awards in broadcasting. This podcast provides an ideal possibility to broaden your knowledge and keep up with current events. During each episode, you will listen to exciting interviews with different experts talking about machine learning, AI, and how the existing technologies impact our lives. The host, Manoush Zomorodi, will inspire you to learn more about our digital world, communities, and ourselves. 
Reply All 
Reply All is a famous podcast, and The Guardian named it "The Podcast About the Internet." This podcast explores modern tech life and helps to understand how to survive. You will listen to various topics analyzing the internet from all angles during each episode. The hosts, Alex Goldman and Emmanuel Dzotsi, dive deep into such topics as TikTok algorithms, bitcoins, election hacks, and much more. 
How I Built This. 
How I Built, This is a technology podcast about tech roundups. Guy Raz hosts this popular podcast from NPR, which explores the inner part of different successful companies in the world related to the tech world like Cisco Systems and Dropbox. 
Darknet Diaries
Darknet Diaries is one of the best technology podcasts. The host Jack Rhysider talks about the technology that people can't see. He takes the listeners to the hidden parts of tech by telling them true stories related to hacktivism, data breaches, digital robberies, government cyber-operations, and much more that happens on the dark side of the internet. So, this podcast is just for you if you are interested in the dark side of the net.
Final Thoughts
There is a wide variety of technology podcasts touching all specific spheres, and you can choose one according to your preferences. Podcastle shortlisted the top 10 tech podcasts, and whichever you choose, you will get immense value. 
Happy Listening! 
Do you want to start your technology podcast? 
Podcastle will be a perfect solution for you. This modern medium allows to record and edit podcast online, and the main features are absolutely free: 
Recording and editing a show from the very start

 

Recording 

remote interviews
Removing the background noises

 and making your voice purer.

Adding 

intro and outro music

 from the royalty-free music library to make your show more effective.
Podcastle is an excellent way to make your voice heard with the help of helpful features and professional customer support. 
Good Luck!