The recruitment process is experiencing some significant changes in the post-pandemic era. Many operational dynamics and market norms have changed forever, so businesses strive for stability, scrambling to hire and keep the best talent.
One of the best ways to improve your chances of hiring the best candidates is by focusing on providing a great candidate experience. The way candidates feel about the various stages of your hiring process can directly affect your ability to attract top experts in your field.
In a job market dominated by hybrid offices and flexible schedules, candidates have more options than ever. If you can't make your business a desirable place to work, you're likely to be ignored by juniors and experts alike.
Generally speaking, candidate experience matters because it helps companies attract top talent, boosts your brand trust and recognition, encourages referrals, and overall makes people more likely to join your organization.
 4 Ways in Which a Positive Candidate Experience Helps You Hire the Best Talent
Having provided a quick overview of the benefits of a positive candidate experience, let's look at exactly how it can help you hire better talent in the future.
1. Candidate Engagement
A positive candidate experience during the recruitment stage helps you engage better with the potential employee from the very beginning. Improved engagement at every touchpoint during recruitment positively impacts their loyalty and overall relationship with the company down the line.
Finding great candidates is one thing, but getting them to accept your offer and perform at the best of their ability once hired is another beast entirely.
Top candidates are in high demand, so first of all, they'll likely be juggling between multiple offers. This is where the recruitment experience can make a huge difference for you, even if you can't offer the best financial terms. On the other hand, a drawn-out or overly complex process will likely drive the best talent elsewhere.
However, the most significant benefit of improved candidate engagement comes after they've accepted the offer. Following a positive candidate experience, your employees enter their positions with a positive outlook on the company.
Team members with a positive perception of the organization they work in are more committed, produce better results, and are overall more invested in the company's success. They're also more likely to be loyal, staying in the team for longer. This increases your retention rates, which not only reduces your recruitment costs over time but also reflects well on your brand.
2. Proven Dedication to Employee Satisfaction
Providing a good candidate experience during recruitment shows your candidates that you take employee satisfaction seriously. This approach ensures that the most talented and most discerning people remain in the selection process for longer, giving you a larger pool of talent to choose from when the time comes.
Offering a high-quality candidate experience will help you stand out as a company that cares about the happiness of its employees. Regardless of whether a candidate is successful in their application or not, if they've had a positive recruitment experience, they'll likely maintain a positive impression of the company.
Any hiring manager worth their salt knows that the best candidates will perform extensive research on their company before applying.
Job-seekers increasingly rely on ratings and reviews from other candidates on social media and other digital platforms, so your brand as an employer is directly related to the candidate experience in the digital age.
Providing a stronger candidate experience can contribute to your reputation and rating on these platforms, spilling out into the perception of your brand as a whole.
Being recommended even by candidates who failed to get the job will speak volumes about your organization's commitment to employee satisfaction and will likely attract higher-quality candidates when the time comes to fill vacant positions in the future.
3. Commitment to Quality in Every Business Process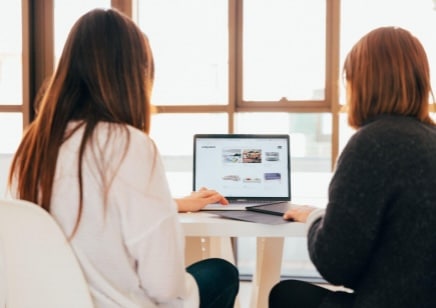 Candidates will take a positive recruitment experience as evidence that your organization cares about every aspect of doing business. This sets the bar of dedication high from the start, inspiring employees to do their best once they are hired.
A quick, simple, and effective recruitment process is not just beneficial for your applicants and future employees — it also shows a dedication to company-wide dedication to quality. Not only that, but it also makes sense from a business standpoint.
A good candidate experience includes an uncomplicated and accessible application and assessment procedure, which leads to a quicker turnaround.
One of the best side effects of making your recruitment process better for your candidates is that it also saves your HR and technical team time and money that would be better spent elsewhere.
If less of your team's time is devoted to hiring, not only will your cost per hire be lower, but the organization will be more likely to run like a well-oiled machine. Additionally, any vacancies within the company will have less time to disrupt your operation and cause any significant issues.
Simplifying and streamlining recruitment also means fewer applicants will leave during the process. The fact that you'll have more applications at your disposal, in the end, means you'll be more likely to find a suitable candidate. This eliminates the need to keep the position vacant for an extended time or prolong your application deadlines unnecessarily
4. Marketing Implications
All successful business owners and reliable HR outsourcing companies know that each interaction you have with people, both internally and externally, reflects on your business's reputation. This, of course, includes your candidates' experiences during the recruitment process.
Getting the candidate experience right can impact the success of your business far beyond recruitment, having a positive effect not just on you as an employer but on your brand and the entire organization from the consumer perspective.
It's not all about the applicants who have had first-hand contact with your team. What they tell their colleagues, families, and friends is just as, if not more important.
Word of mouth is one of the most powerful marketing channels, and your candidates sharing their positive experiences with their inner circle could reflect very well on your marketing efforts.
Aside from this, employees and applicants who have had a positive recruitment experience will more likely refer their friends to your organization for openings in the future. This could be immensely helpful in your recruitment search, particularly if you're looking for a specific or rare skill set.
Finally, candidates who weren't good enough to get hired on their first attempt will be more likely to accept future offers if they have a positive overall impression of your company.
Having a wider talent pool to dip into when needing more employees will reduce recruitment costs and make the hiring cycle infinitely more efficient.
 How to Provide a Positive Candidate Experience?
Now that we've dealt with some of the crucial benefits of offering an outstanding recruitment experience let's take a quick look at some of the factors that contribute to candidate satisfaction.
 Efficiency

Mixed messages, confusion, and bureaucracy all add up to a horrible first impression. Reliable infrastructure and an efficient recruitment process not only make the candidate experience more enjoyable, but they save your organization money and time as well.
If you're struggling to identify the pain points in your recruitment process, you can always conduct a short survey builder with employees and current candidates to shed some light on things you can improve.
 Timely Feedback

Providing feedback after each interview is crucial, but you don't have to stop there. Please don't shy away from reaching out to candidates during the different stages of the hiring process to ask about their experience. If they have any complaints, follow up to find specific things you could improve.
The positive effect of this approach is two-fold — it helps you continue to improve your recruitment process, and it makes your candidates feel more valued.
 Communication

While we're on the subject of timely feedback, we can't help but talk about the importance of clear communication. If you've ever been on a job hunt, you've probably had the experience of being "ghosted" by a company despite putting a lot of time and effort into your application.
Not hearing back from potential employers, regardless of the outcome of the application, is disheartening and will likely discourage a candidate from applying with the same company ever again.
All applicants must be given clear signals about their current status within the recruitment process, even if that means just letting them know that you might take a bit longer to come to a decision.
 Conclusion
The importance of providing a great candidate experience is evident from the reasons explained above. It not only improves the ROI of your hiring process but it builds up your entire brand, making future hires easier.
One of the main differences between companies that have a positive employer brand and those that don't is that the former care about delivering positive experiences to their applicants and communicating with them in a timely and effective manner.
Author bio
Melissa Gray is a freelance writer and an organizational psychologist. Her focus is primarily on marketing and new digital trends across the world. She is also a passionate gamer, with special interest in narrative design. She writes for Digital Strategy One.