Do you want to take your monitor with you wherever you go? Maybe you don't like presenting to clients from your laptop?
It's safe to say that the answers to both questions are yes. And if you get the best portable monitor you can find, you'll surely improve your presentations and have the monitor with you.
But the benefits of these devices don't stop at mobility and better presentations. The following sections explore more benefits and tell you what the DLab monitor can do.
The Benefits
1.     Compatibility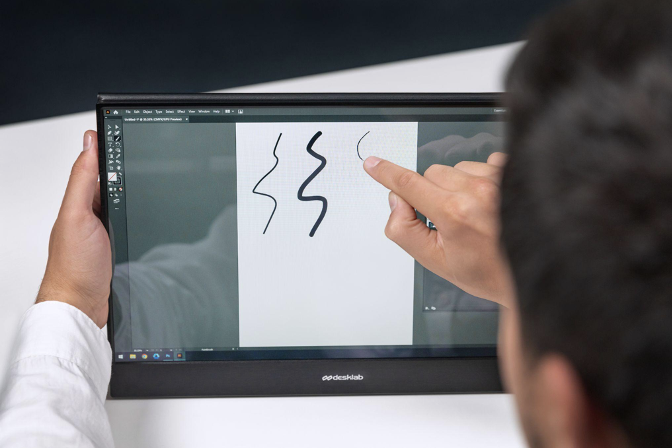 Most users need a portable monitor that doesn't require any setup or additional installations. The DLab monitor offers precisely that, and you only need to plug it into your device to start mirroring your screen.
This portable monitor also works with different operating systems for improved usability and connectivity. And you can even hook up gaming consoles and start playing right away.
2.     Versatility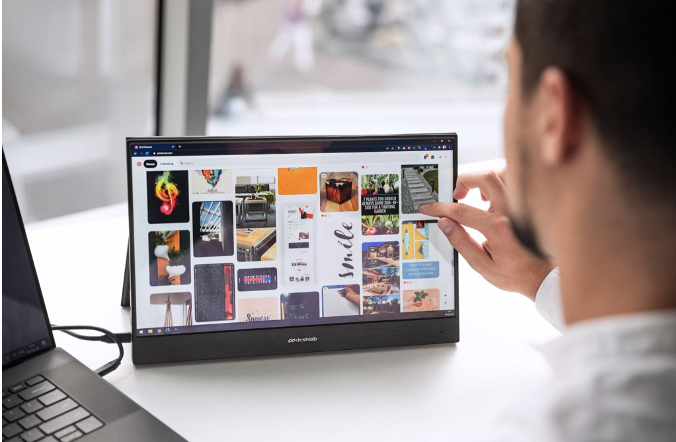 As indicated, a portable monitor has various uses, and you can quickly switch from your work to playing The Legend of Zelda on your Nintendo Switch.
But if you get a 4K touch screen monitor like the one from DLab, the touch screen significantly improves interactions with the device. This is particularly important for designers, videographers, and engineers.
Why?
When using the monitor in split-screen, you'll be able to make project changes via touch while previewing your work on your laptop. Plus, it allows for more interactive client presentations.
3.     Size and Weight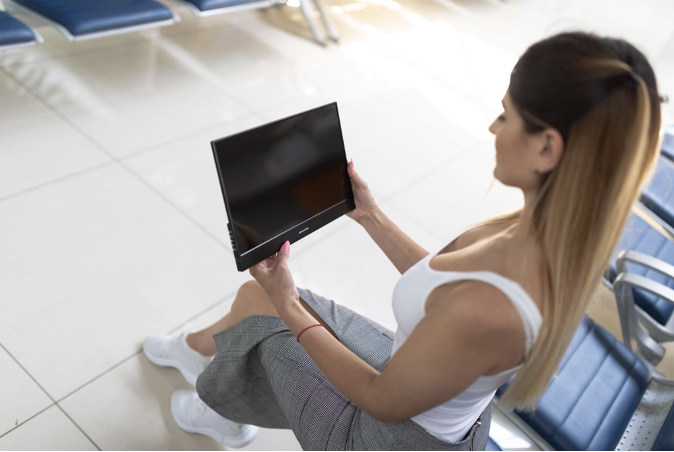 Commonly, portable monitors are the same size as your laptop screen or slightly larger. They usually weigh the same as an iPad Pro (1.03 pounds and up 1.5 pounds depending on screen size).
DLab's lightweight touchscreen monitor weighs 1.6 pounds, and the screen size is 15.6". This size and weight are optimal for most users, given that you get a lot of screen real estate without compromising portability.
So, you can transport the monitor in your laptop bag without really feeling the extra weight. Plus, it also fits most laptop bags.
4.     Extendability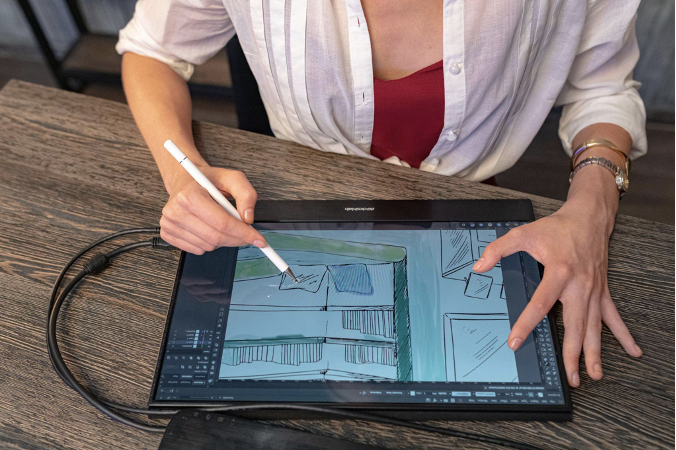 Portable monitors feature many ports. Some of the newer models, like the DLab, offer more than one USB-C on top of an HDMI.
This can be particularly useful for Mac users who struggle with dongles and converters to hook up auxiliary devices to their computers. But with a portable monitor, you overcome these issues because it's possible to connect a few devices simultaneously.
The DLab doesn't feature a card reader, but most professionals have a dedicated card reader anyway. And you can connect the reader to your laptop while still having a few ports left for other gadgets.
Portable Monitors Win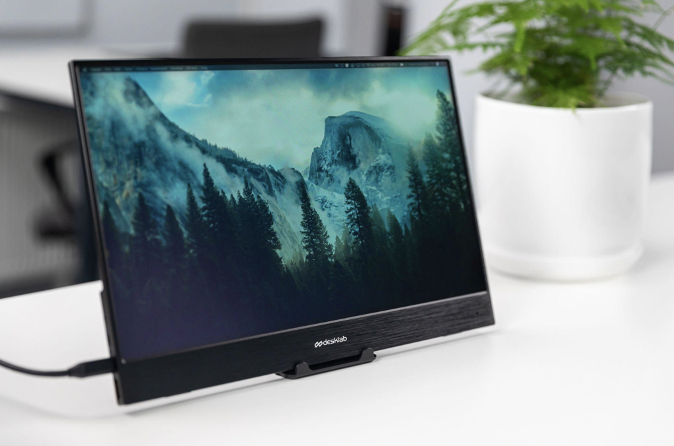 As technology rapidly develops, so does the quality and usability of portable monitors. These days, you shouldn't struggle to find a 4K touch screen model that fits the needs of power users. And it's not like you need to break the bank to get an excellent portable monitor.
Taking all that into account, portable monitors are an excellent choice for professional and casual users who need extra mobility and versatility.
If you want to check out the full specs of DLab's model, go to this website https://dlmonitor.com.