According to research, just 11% of individuals prefer to work full-time on-site, while 68% want hybrid work and 21% want remote work. The primary reason is that remote working can provide a better work-life balance, with 77% workers claiming they have become more productive when working from home.
Yet, the trend doesn't come without any obstacles. Such challenges, like communication between team members, project delegation, and unavoidable distraction, can be overwhelming when you can't handle your time well.
Fortunately, there are many tools to communicate effectively, manage the work and ensure the project is on track. Moreover, you can create training videos to make remote working easier. Let's have a look at these tools so you can boost your productivity and performance.
Project Management Tools
#1. actiTIME
Do you need a tool that allows you to monitor your employees and ensure everything is on track? actiTIME is the answer. It has seven main features that will enable you to manage your team, projects, and invoice.
The features include Time Tracking, Customer Support, Team Management, Project Tracking, Billing & Invoicing, Reports & Data Analytics, and Workflow.
What are the benefits of these features? You can create work assignments on the apps. So, everyone can get a clear understanding of their task and responsibility.
Daniel C. Foley, Founder of Daniel Foley SEO says "You can oversee the progress of your team and evaluate their performance. ActiTime provides analytics regarding team performance, financial health, and project costs. You can also use the report to review whether the project is on track or not."
#2. ProofHub
Try ProofHub if you are managing many projects at the same time. This app includes features to plan, collaborate, organize, and deliver projects.
As a starting out, you can create a project tab and deliver to team members their tasks in a timely fashion. ProofHub provides Kanban Boards that visualize the workflows, ensuring you that every project runs smoothly. It also generates a Gantt chart to visualize your plan in a timeline view.
Working in a team means that you have to communicate transparently, right? That is why ProofHub provides discussions and chat features on its dashboard.
Communication and Collaboration Apps
#3. Slack
Slack is an instant messaging app that will help you build seamless communication with your remote teammates. It features two types of communication, such as direct messages between two individuals and a channel for group discussion.
What makes Slacks superior is its feature that keeps old conversations on the apps. Whenever new employees join the channel, they can access the previous discussion to help them quickly keep up with the team.
Moreover, Slack has some features that will help your business:
Slack is available on both desktop and mobile.
It integrates with various service and business applications, including Google Drive, Google Calendar, Dropbox, and many more.
You can share documents through the channels and receive immediate responses from team members or clients.
#4. Microsoft Teams
More than 250 million people use Microsoft Teams as a collaborative platform. It's your turn to try out this app.
You can hold a business meeting wherever and whenever you need to since this app is accessible on desktop, mobile phone, and website.
Microsoft project is also ready to keep all the conversations and files shared before, during, and after the meeting. So, everyone can access the data anytime.
That is not all that Microsoft Teams can do for you. This app also provides cloud storage. Everyone with access can edit the file directly without sending it first via email.
In addition, it integrates Planner. You can see everyone's tasks on the Planner. The team leader can also edit and assign a duty to the team members using Planner, and it will be integrated into Microsoft Teams group chat.
#5. Troop Messenger
Whether you are running a small or giant business, Troop Messengers can be an effective tool to upgrade your team communication. It provides more than just group instant messaging and audio-video calling, but the conversational communication can be reached here.
Daniel Foley, SEO Expert at LUCAS Products & Services says "Troop Messengers generates screen sharing and remote desktop control that will make your online meeting more effective." You can also share some files and locations with other team members just in a single place to smoothen the workflow.
What makes Troop Messenger more interesting is the orange members feature. It allows admins to invite freelancers, suppliers, and vendors to join a particular group with limited access to the workspace.
Therefore, you don't need a separate communication or collaboration app to work with external people and internal teams.
Cloud Storage Service
#6. Google Drive
Google Drive has become another essential tool to support your remote working. It centralizes all your data in one secure place that generates Secure Sockets Layer (SSL) encryption.
When team members need a particular file, they can quickly find it by searching the title on Google Drive or you can share a customizable link to direct them to the file.
Another benefit of using Google Drive is that it enables you to create a digital document and have many people edit and comment on the same file simultaneously. The app is also compatible with many features to edit photos, sign a document electronically, convert files, make lesson plans, and many more.
Productivity Tools
#7. Krisp
Joining video conferencing becomes a daily routine when working from home. However, your home environment might not be ideal. During a meeting, your children may be playing, or your dogs may be barking can distract the meeting.
Krisp can remove unwanted noise, such as room echo, acoustic echo, keyboard clicks, street noise, and the sound of a crying baby. This app is an AI-based noise cancellation that supports any microphone, headset, and speaker. More importantly, it is compatible with various communication apps, including Zoom, Slack, Google Meeting, and more.
Conclusion
Choosing the right tools to support workflows when working from home will lead to better performance and productivity.
You can manage the whole team and oversee the progress of each project. Your team members can also use Slacks, Microsoft Teams, or Troop Messengers to improve communication.
Author Bio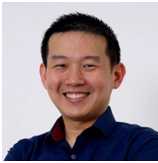 Andre Oentoro is the founder of Breadnbeyond, an award winning explainer video company. He helps businesses increase conversion rates, close more sales, and get positive ROI from explainer videos (in that order).
Twitter: @breadnbeyond
Email: [email protected]
LinkedIn: Andre Oentoro